Black Beauty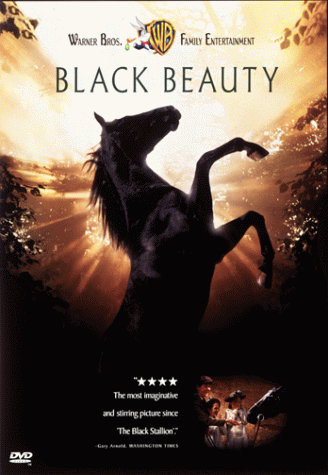 Black Beauty (voice)

The fourth screen adaptation of Anna Sewell's classic novel is, in some ways, the most faithful and accomplished. Screenwriter and director Caroline Thompson recounts the life of Black Beauty, an aging, handsome stallion living in Victorian England. The film is narrated by Alan Cumming as the voice of Black Beauty, who spends a happy childhood on a rambling country estate before being ravaged by illness and surviving a horrible stable fire. However, the worst is yet to come as Black Beauty's new owners subject him to life as a horse for rent and, later, as a taxi puller in working-class London, before he can retire in peace. The original novel was written to draw attention to the cruel treatment of animals in 1877 England, and the issue's continued relevance today adds poignancy and gravity to this affecting tale. The film is episodic, as was the book, and the topic is handled with sensitivity and care. -- Don Kaye, All Movie Guide

CAST

Alan Cumming ... Black Beauty (voice)
Sean Bean ... Farmer Grey
Davis Thewlis ... Jerry Barker
Peter Davidson ... Squire Gordon
Peter Cook ... Lord Wexmire
Eleanor Bron ... Lady Wexmire


LINKS

IMDB
Yahoo! Movies
E! Online
Filmbug Black Beauty Film Site
Black Beauty: Sean Bean
Black Beauty: The Novel
Reviews


TRIVIA

Caroline Thompson also directed Buddy.

Sean Bean played Agent 006 in GoldenEye.

Peter Davison was the ghostly reporter in The Airzone Solution.

Eleanor Bron also appeared in Micky Love.

Alun Armstrong beat out Alan for the Olivier Award for Best Actor in a Musical in 1994.






---
Do you have any trivia, pictures, links or a review to add? Let me know!



UPPIN CUMMING
[HOME] [ALAN TV] [BIO] [FASHION WORLD] [FILMS] [FUN] [LINKS] [MAGAZINE ARCHIVE]
[NEWS] [PICTURES] [QUOTES] [SEARCH] [SHOP] [SOUNDS & VIDEO] [THEATRE] [UPDATES] [WEBRINGS]