Crimes of Fashion
Release Date: 2001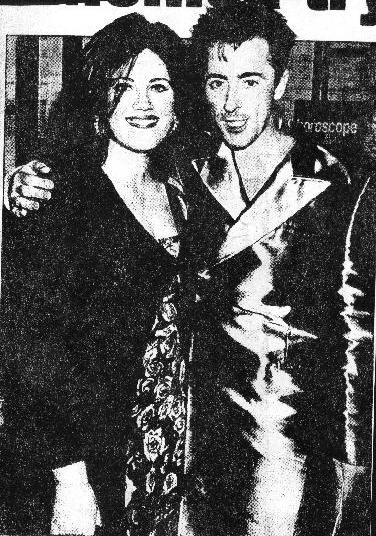 A fashion designer borrows money from the mob in order to finish off his collection, but is in hot water when he can't pay back the loan. As if that wasn't bad enough, he also has the misfortune of falling for the mob boss' wife.

CAST

Alan Cumming
Claudia Schiffer
Jennifer Tilly
Monica Lewinsky


LINKS

Upcoming Movies
Cinema Confidential


TRIVIA

Filming will begin in New York in October.

Jennifer Tilly had a role in Woody Allen's (Company Man) Bullets Over Broadway.

Monica Lewinsky needs no introduction. This will be her film debut.

Todd Oldham introduced Monica to director Douglas Keeve.




---
Do you have any trivia, pictures, or links to add? Let me know!



UPPIN CUMMING
[HOME] [ALAN TV] [BIO] [FASHION WORLD] [FILMS] [FUN] [LINKS] [MAGAZINE ARCHIVE]
[NEWS] [PICTURES] [QUOTES] [SEARCH] [SHOP] [SOUNDS & VIDEO] [THEATRE] [UPDATES] [WEBRINGS]