Eyes Wide Shut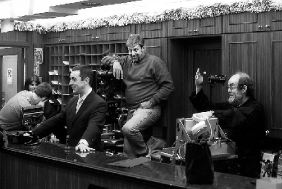 Hotel Desk Clerk

Cruise and Kidman play William and Alice Harford, a physician and a gallery manager who are wealthy, successful, and travel in a sophisticated social circle; however, a certain amount of decadence crosses their paths on occasion, and a visit to a formal-dress party leads them into sexual temptation when William is drafted into helping a beautiful girl who has overdosed on drugs while Alice is charmed by a man bent on seduction. While neither is a stranger to sexual experimentation, William and Alice have preferred not to confront each other's adulterous impulses; however, once the issue has been brought into the open, it begins a dangerous season of erotic gamesmanship for both partners. -- Mark Deming, All Movie Guide

CAST

Tom Cruise.....Dr. William Harford
Nicole Kidman.....Alice Harford
Sydney Pollack.....Victor Ziegler
Marie Richardson.....Marion
Thomas Gibson.....Cal
Todd Field.....Nick Nightingale
Alan Cumming.....Hotel Desk Clerk
Vinessa Shaw.....Domino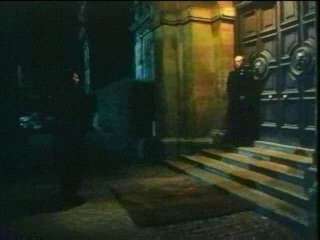 LINKS
REVIEWS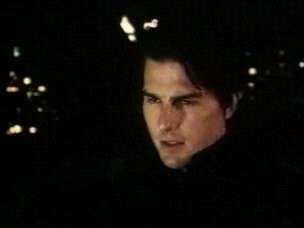 TRIVIA
The letters and the newspaper read by Cruise, Tom are written in Italian for the Italian version of this movie. Apparently, Kubrick, Stanley shot those scenes with papers written in different languages, as he did for The Shining.
Jennifer Jason Leigh (Cabaret) was the original actress for the character of Marion. After being unable to return to the set for reshoots, she was replaced by Marie Richardson.
Director Kubrick, Stanley died just four days after presenting Warner Bros. with what was reported to be a final cut of the film, after a legendary long shoot.
In order for the film to be given an R rating in America, some scenes contain computer-generated people in the foreground obscuring some of the more explicit sexual action.
The tremendous hype around the release of this film resulted in several rumors about the plot. The most widely circulated was the mistaken rumor that in the film, Tom Cruise and Nicole Kidman played married psychiatrists having affairs with their patients.
It was also rumoured that Alan and Tom Cruise shared a kiss on screen.
---
Do you have any trivia, pictures, links or a review to add? Let me know!



UPPIN CUMMING
[HOME] [ALAN TV] [BIO] [FASHION WORLD] [FILMS] [FUN] [LINKS] [MAGAZINE ARCHIVE]
[NEWS] [PICTURES] [QUOTES] [SEARCH] [SHOP] [SOUNDS & VIDEO] [THEATRE] [UPDATES] [WEBRINGS]