For My Baby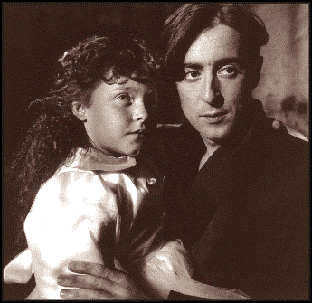 Daniel Orgelbrand

Scottish comedian Alan Cumming stars in this Dutch psychological drama, set in Vienna but mainly filmed in Budapest. Crazed stand-up comedian Daniel (Cumming) pleases his hospitalized mother (Hedi Temessy) by dressing to resemble his sister Hannah, who died in a Nazi concentration camp. After his girlfriend (Serena Gordon) drops him, he takes up with naive Texan Lilian (Juliet Aubrey), who is attempting to solve the mystery of her Nazi father's link to chemical businessman Wittfogel (Frank Finlay). Shown at the 1997 Nederlands Film Festival/Holland Film Meeting. -- Bhob Stewart, All Movie Guide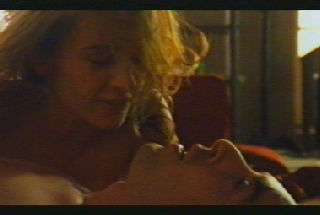 LINKS
TRIVIA
Alan has said about the movie, "There are nudie scenes. When I first saw it I thought, Oh God, I'm in a soft-core film."
This film was involved in the first online auction in early 2000.
Alan has previous stand-up experience from his days as half of the duo "Victor and Barry".
The film makers ran out of money before the end of the film.
Juliet Aubrey appeared with Robert Carlysle (Plunkett & Macleane) in the film Go Now.
---
Do you have any trivia, pictures, links or a review to add? Let me know!



UPPIN CUMMING
[HOME] [ALAN TV] [BIO] [FASHION WORLD] [FILMS] [FUN] [LINKS] [MAGAZINE ARCHIVE]
[NEWS] [PICTURES] [QUOTES] [SEARCH] [SHOP] [SOUNDS & VIDEO] [THEATRE] [UPDATES] [WEBRINGS]