photo thanks to Renee

"Ich bin euer Conferencier; je suis votre compere...I am your host!"
Welcome to Beth's Cabaret! Come, leave your troubles outside, and 
learn more about the revival of "Cabaret" that is currently on 
Broadway!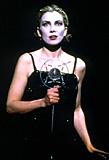 Beth
SEND ME EMAIL!
VISIT MY HOME PAGE!
MY BROADWAY PAGE!

Sign My Guestbook
View My Guestbook

| Previous 5 Sites | Previous | Random Site | Next | Next 5 Sites | List Sites |
This Kit Kat Klub Site Is Owned By
Beth
Click For More Information About The Kit Kat Klub

| Previous 5 Sites| Previous| Random Site| Next| Next 5 Sites| List Sites|
This Alan Cumming Site Is Owned By
Beth
The Alan Cumming Web Ring


Disclaimer:
This is not an official site. I am just a humongous fan of this show!
Also, many of the pictures on this site I have borrowed from other 
sites that are linked here. If for any reason, any of these pictures 
need to be removed, please email me and I will take care of it 
immediately.
PLEASE do not take anything from my site without asking first. I have 
spent many, many hours working on this site and I'm extremely proud 
of it. E-mail me first, and I will most likely give you permission. 
Thanks!!