Emma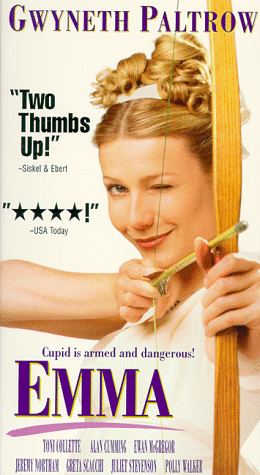 Reverend Elton

Based on the novel by Jane Austen (who in the '90s seemed to be in the running alongside William Shakespeare and Stephen King for the honors of most adapted author in Hollywood), this period romantic comedy stars Gwyneth Paltrow as Emma Woodhouse, a young woman who imagines herself an authority on matters of the heart. With the best of intentions, Emma plays matchmaker for her friends, most notably her friend Harriet (Toni Collette), who Emma links up with the Reverend Elton (Alan Cumming), and her governess, (Greta Scacchi), who she introduces to her future husband, Mr. Weston (James Cosmo). However, Emma is not nearly as good at playing Cupid as she likes to imagine, and she spends so much time trying to solve everyone else's romantic problems that it takes her quite some time to realize that she's fallen in love with Mr. Knightly (Jeremy Northam). A television miniseries based on Austen's book appeared a year later, while a year prior to Emma, the story appeared in modernized form in the popular teen comedy Clueless. -- Mark Deming, All Movie Guide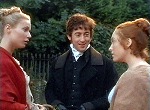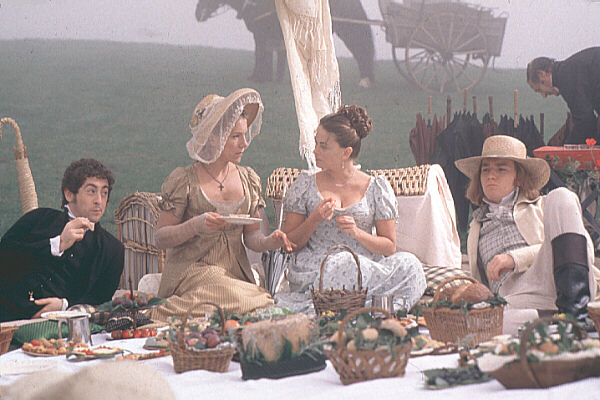 TRIVIA

*Ewan McGregor (Frank Churchill) and James Cosmo also appeared in Trainspotting, which also starred Robert Carlysle and Jonny Lee Miller (Plunkett and Macleane).

*Toni Collette also appeared in The Efficiency Expert with Anthony Hopkins (Titus).

*Mrs. Bates and Miss Bates, mother and daughter in the film, are played by real-life mother and daughter Phyllida Law and Sophie Thompson (who are also real life mother and sister to Academy Award winning actress and screenwriter Emma Thompson).

*Alan has this to say about Gwynneth's drinking habits: "I'd go into makeup in the morning, and she'd be drinking coffee out of a mug with a picture of Brad on it, one of those brooding, hunky ones," says Cumming, 31. "Very Freudian. I'd say, 'Stop that!' And she'd just laugh. If everyone went around drinking out of cups with pictures of their beloved on it, it would be a very strange world. You know, kind of getting oral gratification from something that reminds you of your boyfriend."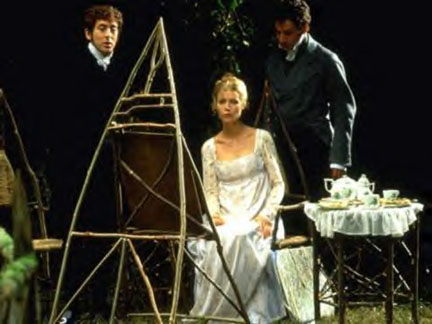 ---
Do you have any trivia, pictures, links or a review to add? Let me know!



UPPIN CUMMING
[HOME] [ALAN TV] [BIO] [FASHION WORLD] [FILMS] [FUN] [LINKS] [MAGAZINE ARCHIVE]
[NEWS] [PICTURES] [QUOTES] [SEARCH] [SHOP] [SOUNDS & VIDEO] [THEATRE] [UPDATES] [WEBRINGS]