Loser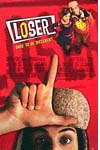 Himself as the Emcee

After making Fast Times at Ridgemont High (1982) and Clueless (1995), two of the definitive films about the joys and terrors of American high school, writer/director Amy Heckerling moves on to college with this romantic comedy. NYU freshman "loser" Paul Tannek (Jason Biggs) has trouble meeting people, and most people hardly acknowledge his existence, but he finds a soul mate in Dora Diamond (Mena Suvari), who has even more problems than he does: she is out of money, has nowhere to live, and has become involved with one of her professors, Edward Alcott (Greg Kinnear), whose callous treatment hardly boosts her shaky self-esteem. Dora gives Paul some advice on how to fit in with his roommates, and Paul lets her stay with him while she looks for work; when he then becomes infatuated with her, he has to figure out how to win her away from Edward. Loser marked a reunion for Jason Biggs and Mena Suvari, who starred together in the hit teen comedy American Pie. -- Mark Deming, All Movie Guide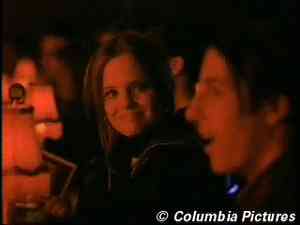 LINKS
ALAN'S CONNECTION?
For those of you scratching your heads over this one, Alan does make a cameo appearance in this film. Only, he never once stepped foot on the set of Loser. The two main characters (Paul and Dora) sneak into a performance of Cabaret during intermission. Somehow, they are lucky enough to find an empty orchestra table and we see brief glimpses of Alan and the Kit Kat Boys and Girls performing Willkommen (see flubs below). This footage was shot long before this movie was filmed, and it was "borrowed" for the movie.
FLUBS
Some noted Cabaret related flubs:
Dora and Paul sneak in after intermission and see the OPENING number to the show.
The entrance to the theatre (Studio 54) is shown as being just a few doors down from Les Miserables, which is actually located 9 blocks away.
Patrons are seen holding Playbills, which are actually not passed out until after the end of the show.
Security is fairly tight at Studio 54, so it is doubtful anyone would actually make it inside and then find an EMPTY orchestra table.
---
UPPIN CUMMING
[HOME] [ALAN TV] [BIO] [FASHION WORLD] [FILMS] [FUN] [LINKS] [MAGAZINE ARCHIVE]
[NEWS] [PICTURES] [QUOTES] [SEARCH] [SHOP] [SOUNDS & VIDEO] [THEATRE] [UPDATES] [WEBRINGS]