Get Carter
Video Release--February 13, 2001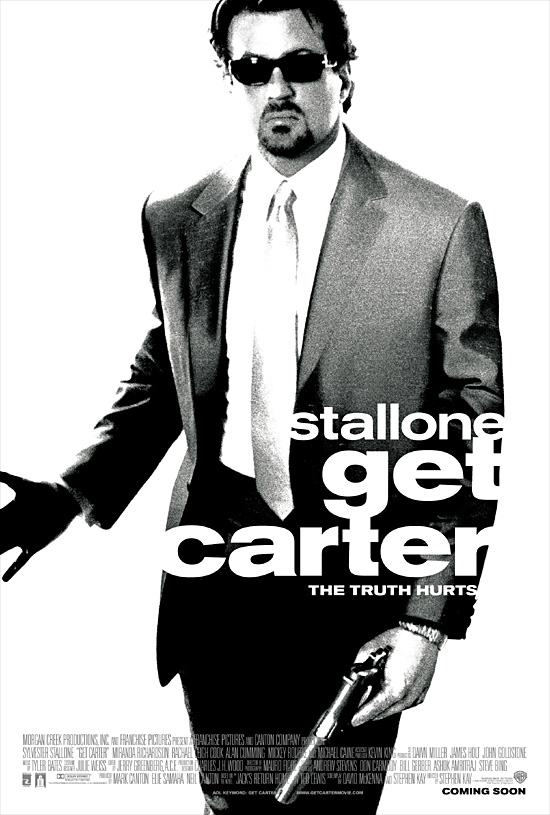 Jeremy Kinnear

Jack Carter, a mob enforcer living in Las Vegas, travels back to his hometown of Seattle for his brother's funeral. Carter realizes that the death was not an accident, but a murder. With this knowledge, Carter sets out to kill all those responsible.
CAST
Sylvester Stallone
Michael Caine
Alan Cumming
Rachael Leigh Cook
Miranda Richardson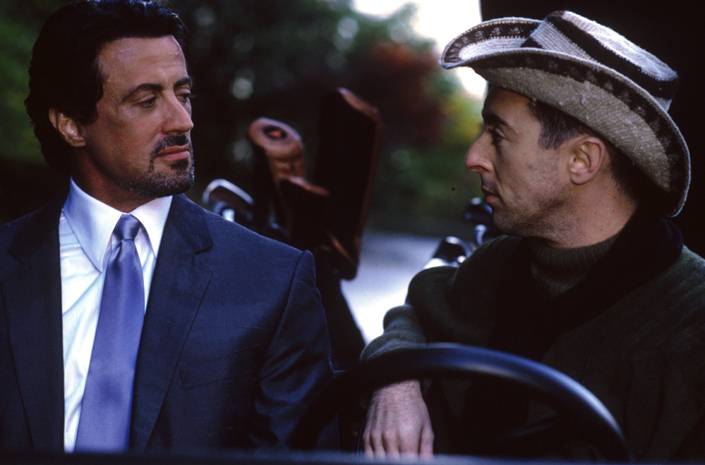 LINKS
TRIVIA
Rachael Leigh Cook stars in Josie and the Pussycats.
Michael Caine starred in the original Get Carter.
Alan banged his head on set while filming a scene with Sylvester Stallone.
Sly sports a tiger tattoo in the movie.
This is the second remake of Get Carter. It was remade in the U.S. in 1972 as the blaxploitation movie Hit Man, directed by George Armitage and starring Bernie Casey and Pam Grier (Hit Man's tag line? "He aims to please.").
Get Carter has earned a Golden Raspberry nomination courtesy of Sylvester Stallone, who was nominated for Worst Actor. "Winners" will be announced March 24, 2001.
---
Do you have any trivia, pictures, or links to add? Let me know!



UPPIN CUMMING
[HOME] [ALAN TV] [BIO] [FASHION WORLD] [FILMS] [FUN] [LINKS] [MAGAZINE ARCHIVE]
[NEWS] [PICTURES] [QUOTES] [SEARCH] [SHOP] [SOUNDS & VIDEO] [THEATRE] [UPDATES] [WEBRINGS]