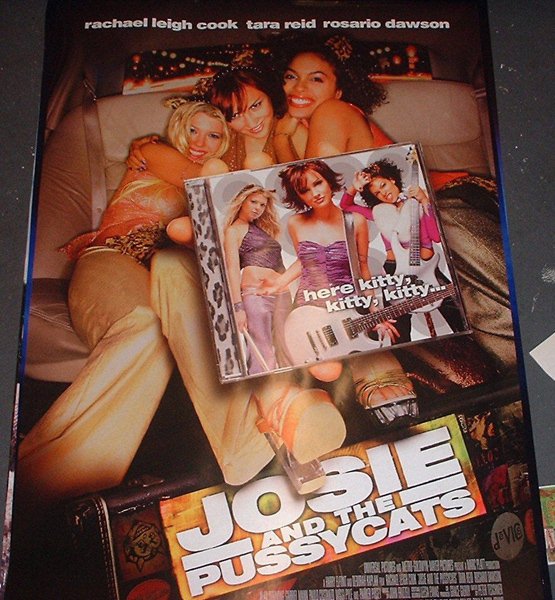 Wyatt Frame

MAIN CAST

Rachel Leigh Cook .... Josie McCoy
Tara Reid .... Melody Valentine
Rosario Dawson .... Valerie Brown
Parker Posey .... Fiona
Alan Cumming .... Wyatt Frame
Missi Pyle .... Alexandra Cabot
Paulo Costanzo .... Alexander Cabot
Gabriel Mann .... Alan Mayberry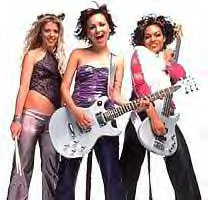 LINKS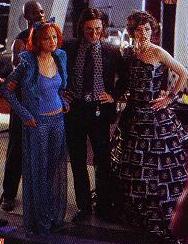 TRIVIA
Filming began the end of August 2000.
Writers/Directors Harry Elfont and Deborah Kaplan also wrote The Flintstones in Viva Rock Vegas.
Parker Posey is known as the Indie Queen for her participation in numerous Independent films.
Rachael Leigh Cook also has a role in Get Carter.
Tara Reid had a small role in Cruel Intentions, which starred Ryan Phillippe (Company Man).
Alan played a documentary film maker in Spice World, which centered on the lives of the real band the Spice Girls.
Breckin Meyer and Seth Green have been signed to play a boy band in competition with the Pussycats.
Filming took place on the University of British Columbia campus in Vancouver.
---
Do you have any trivia, pictures, or links to add? Let me know!

UPPIN CUMMING
[HOME] [ALAN TV] [BIO] [FASHION WORLD] [FILMS] [FUN] [LINKS] [MAGAZINE ARCHIVE]
[NEWS] [PICTURES] [QUOTES] [SEARCH] [SHOP] [SOUNDS & VIDEO] [THEATRE] [UPDATES] [WEBRINGS]